The Hive is re-opening on 4th May!
What's on this month at The Hive?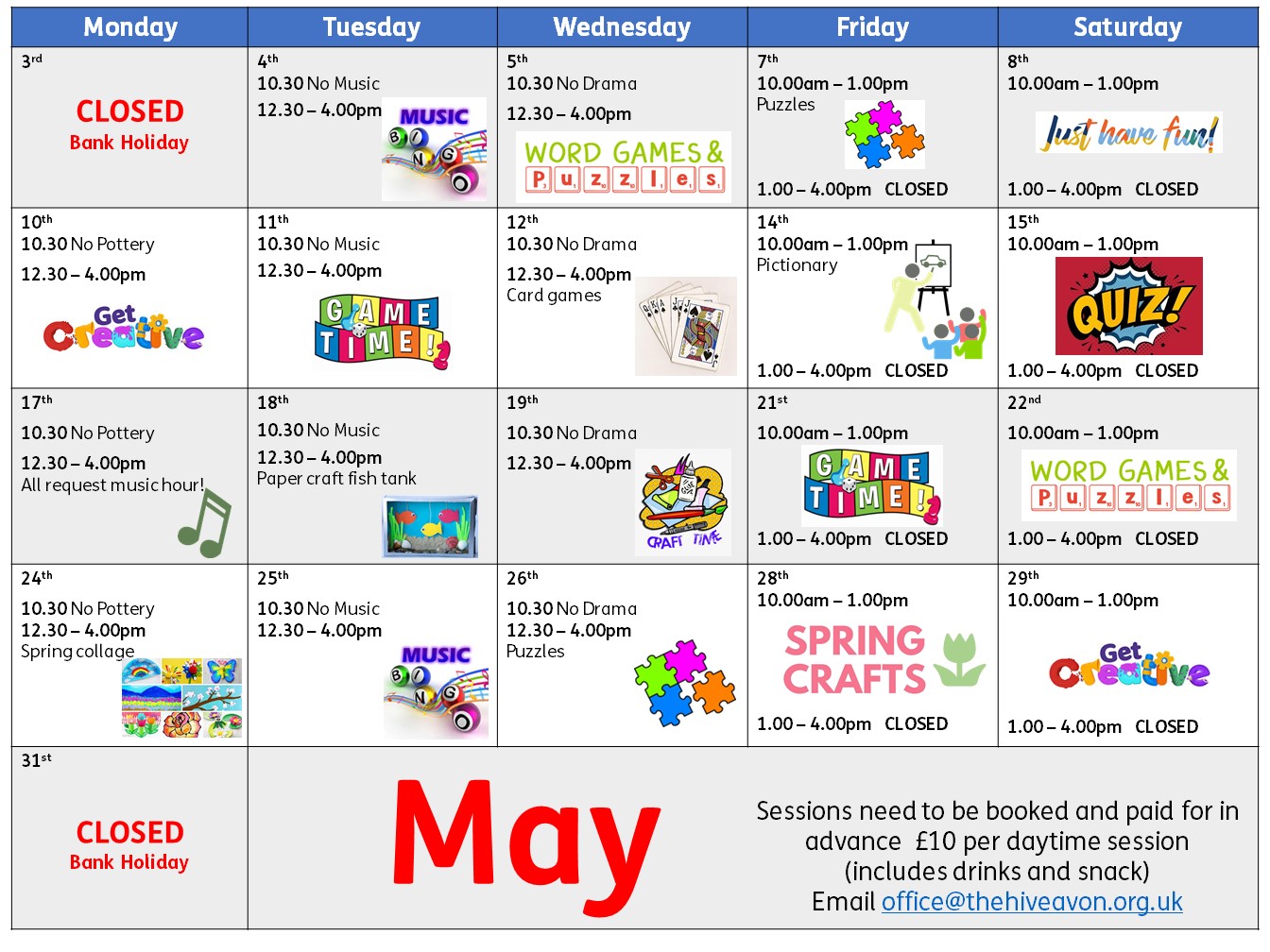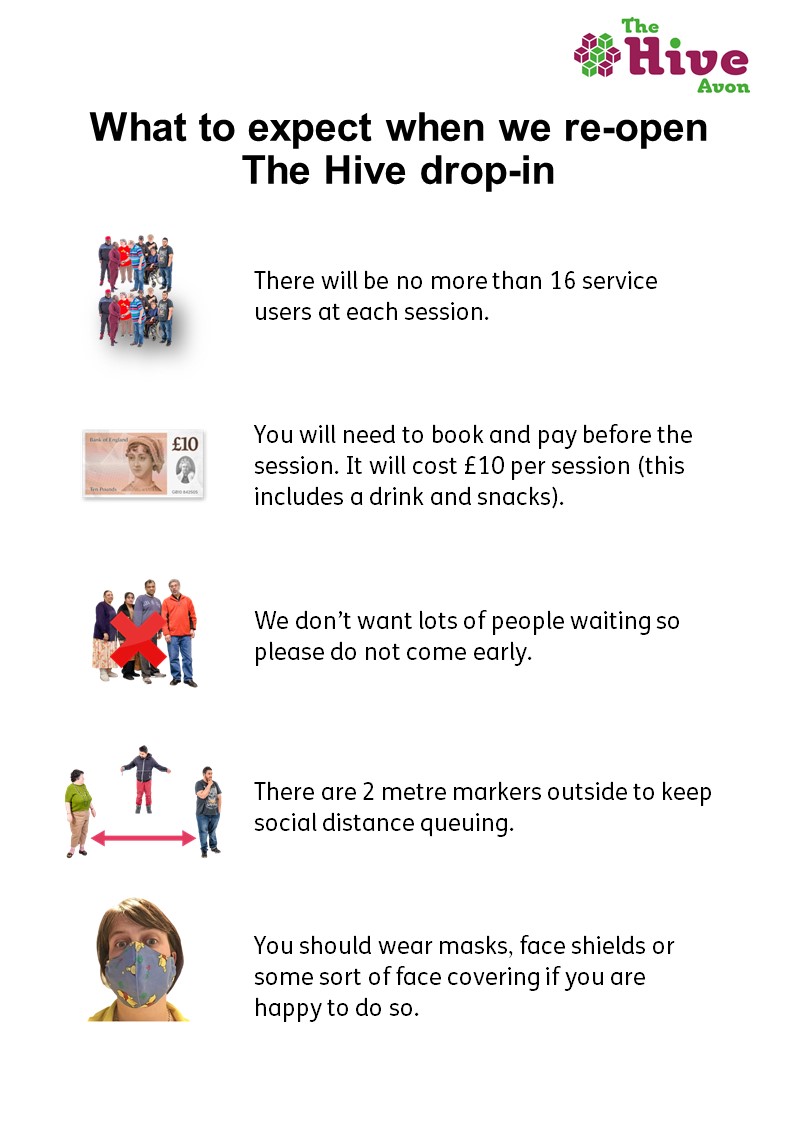 The Hive Booking Form
Please email the completed booking form to office@thehiveavon.org.uk
We support adults with disabilities and/or autism
across Bristol and South Gloucestershire
to become more independent and lead great lives.
Our Mission
We believe that all people with a learning disability and/or autism should be included, valued, and empowered to live great lives.


Our Values
Valuing everyone's contribution, taking the next steps,
building friendships,
and having fun!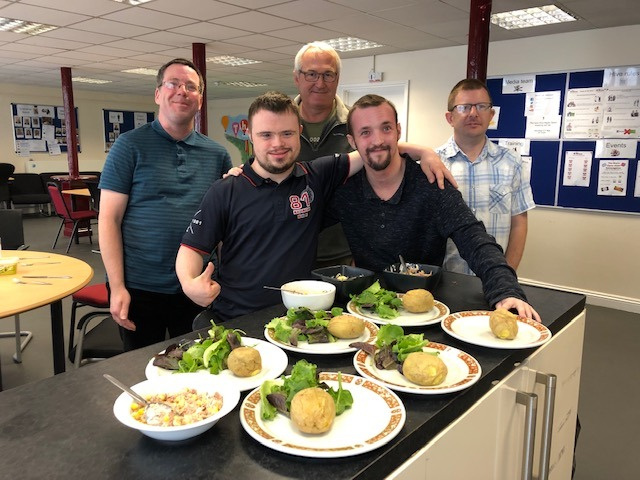 We work with people with a learning disability and/or autism, their families and carers.


We provide support and information on a range of issues such as healthcare, education, housing, leisure and benefits.


There are many ways we support our members.
To find more information about Impact Projects and the Drop-In,
click the links below.